VM Showcase: Alejandro Fernandez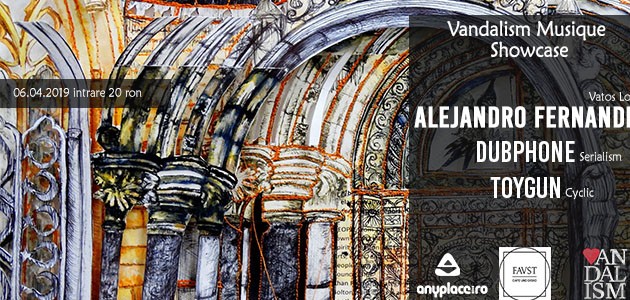 Faust Cafe, Sibiu
Web: https://www.facebook.com/...
Vandalism Musique Showcase in Sibiu.

After great performances in venues like Fabric London, Fabrik Madrid, Pacha Barcelona, Local29 Malaga, Studio 76, B12 Ibiza and Point London, Vandalism Musique Showcase invites Alejandro Fernandez (Madrid - Spain).

Born in Spain in 1993, Alejandro Fernandez is one of the biggest assets on the rise amongst the current electronic choices and we have already been listening to the sound of his music at the hands of the biggest names of electronic scene, people like Richie Hawtin, Adam Beyer, Marco Carola, Marc Antona, Karotte o Fabrizio Maurizi are some of the artist that have been putting his sounds on the world stage.

A sound influenced by a darkness fused with groove, together with flawless percussions would be the best way to begin to describe his musical approach, a story that has already had various encounters with electronic labels like Little Helpers, Baile Musik, Innocent, minim.all, Hypergroove, Kelperth Records, etc., in both digital and vinyl.


His visit in Romania will include two events, first in Bucharest and the second in Sibiu.

MEOKO Exclusive: Alejandro Fernandez
https://soundcloud.com/meoko/meoko-exclusive-alejandro-fernandez

The line up is completed by Dubphone and Toygun.