Deep in the Grass - indoor edition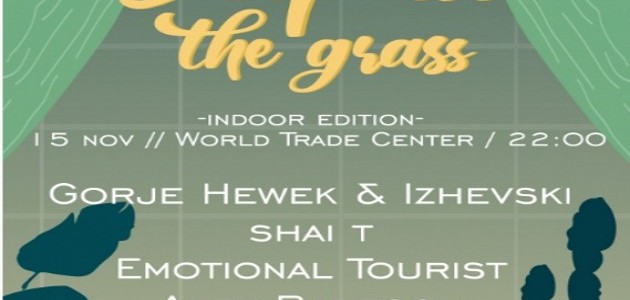 WTC, Bucuresti
Web: https://www.facebook.com/...
DEEP IN THE GRASS
- indoor edition-

Vara a trecut, dar nu e motiv de suparare. Aducem "Deep in the grass" indoor si ne vom bucura de aceasi atmosfera de vis: decorul verde, muzica dreamy si cocktail-urile reci. Te asteptam sa vii cu gasca si sa dansam impreuna.

De muzica se vor ocupa:

Gorje Hewek & Izhevski
Adrien
Alex Babescu
Emotional Tourist
Shai T

Entrance: Invitation Only! ( by Aperol )
Descarca invitatia: https://www.kompostor.ro/evenimente/10845-deep-in-the-grass-indoor-edition


Informații utile: Interzis accesul persoanelor sub 18 ani. Ne rezervăm dreptul de a selecta clientela. Ne dorim un public omogen, cu interese și pasiuni comune, consumatori de muzică, de artă și de frumos în general. Good vibes only.